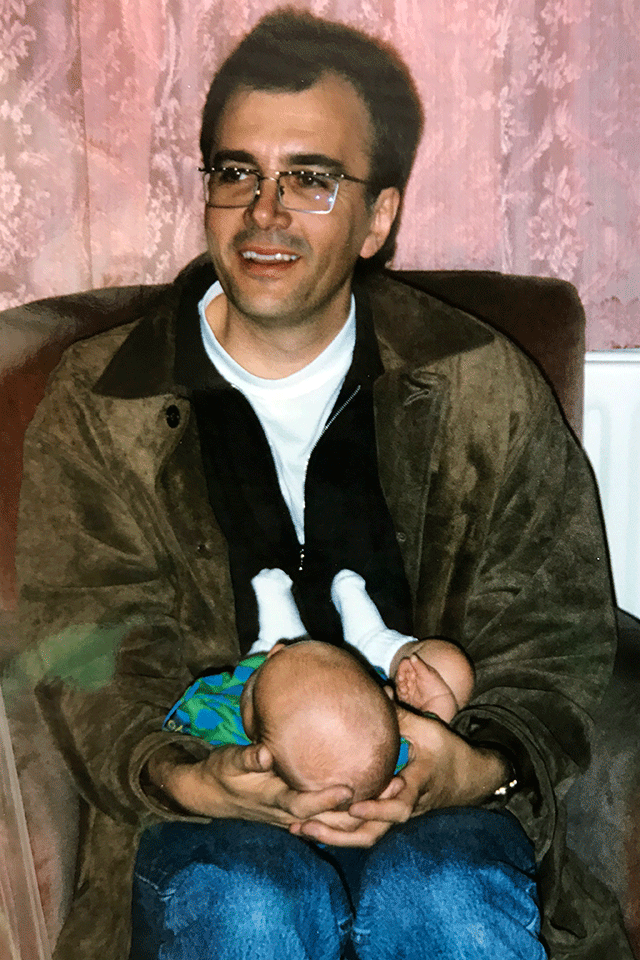 It's hard to believe that an early member of the dream team that is PRD is ready to relax a little. I have so many random memories of times with Paul, as I sit pondering what to write about I have in my mind an explosion of a mind map with off-shoots spreading out over all areas.
So, in no apparent order here are some:
Driving into East Berlin with many miles to go on a road-trip lasting several days. Paul's car was very comfortable but the petrol gauge didn't work. Passing "Checkpoint Charlie" while Paul became increasingly worried about the chance of conking out and there being no hard shoulders in East Berlin. We survived.
My father, Trevor Sutton, being taken seriously ill and hospitalised days before a Minspeak Conference in UK. Dad was in charge of PRD and wanted to keep it all very quiet. Many distributors and the PRD gang arriving into Swinstead (The club med of AAC) prior to the conference, decided to avail of the local hostelry delights. Of course, Swinstead has no secrets! And Paul et al came bounding up the drive way asking how dad was. He was fine
My first-born was about 6 weeks old before one of those distributor meetings and Paul held Harry very tenderly and kept him quiet for me for quite some time.
Whatever country or conference, Paul is well known and well respected. I'm sure his easiness with very lengthy conversations help.
Paul giving one of his presentations to the PRI team – all conducted while balancing on a large balance ball to explain how difficult it can be for our clients to access keyboards etc while not always having a steady base.
I used to love the pre and post Xmas meetings to hear just how he had wrapped up whatever present for Bergit. I still think of those now as I feel very inferior wrapping presents for my loved ones in paper. On that note, I still have a Xmas card from Paul and Bergit from years ago. A small paper Xmas person who climbs up a thread ladder. Love it!
I remember Paul running every morning before conferences etc. I never saw him fly a kite but I love the story of how he realised an early dream by having a kite shop.
Dear Paul,
I can't imagine the miles you have covered whilst serving the Prentke Romich/SCS family. How many nights away from home you have spent over the years.  (I also recall stories of nylon bedsheets creating a lot of static during some of those nights away). How many presentations you have made, seminars you have taken, language systems you have contributed to, friends made along the way, how many clients you have helped.  It's been quite a journey and I am sure it's not yet over, retirement or not!  Enjoy this next phase, whatever it may bring you. With lots of love,
Katie. (ex Liberator, PRE,PRI) xoxoxo